So I'm living in the bedroom from my high school days. Paper wasn't enough for me, so I took a black marker and paint to my bedroom walls, splashing poems and quotes and cartoons and scenes from the Bible all over the place. The walls have since been painted over with white house paint, but you can faintly see what was there. It's like a cloud of fog over my high school creations...
I'm liking watercolours more and more since I've finished "the Blizzard of Oz". I've messed around with them a little bit in the past and have a few plans for future projects using watercolours. Below is a watercolour painting on canvas that I painted for Dad.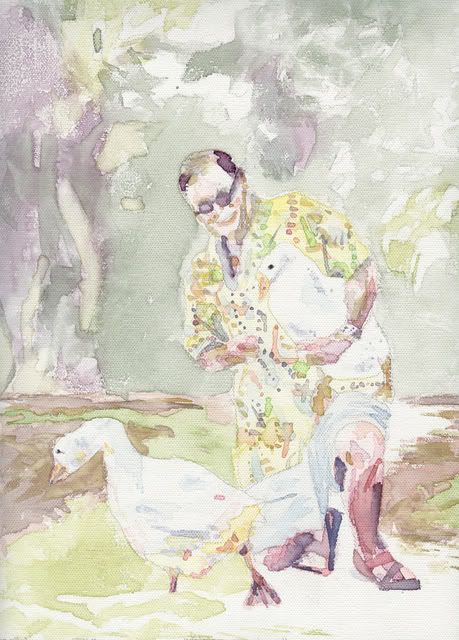 Also in high school I got into some work by Jean Michel Basquiat. A year or two ago I painted these portraits of the artist at work.