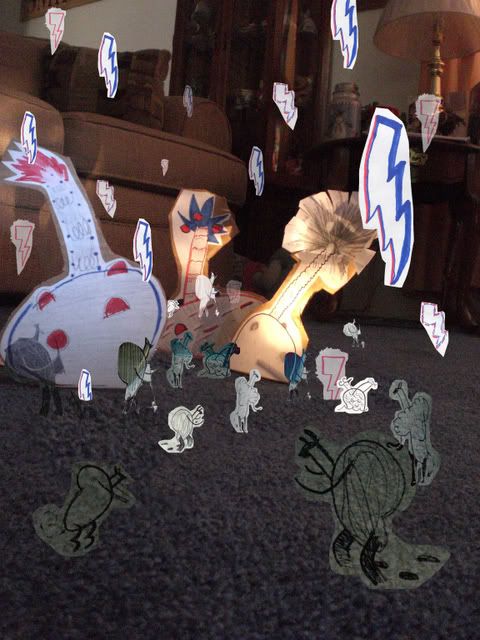 Here is my newest project. It is meant to be printed (something like 18" x 24") and framed. I'm working on a few images along the same lines, and might make this part of a series. Anyway...
It's called "Midnight Ceremony of the Brutish Snow Gardeners (or 'Lightning in the Carpet Islands')". Can you see the brutish snow gardeners? Look at 'em...digging...slugging along...fishing...
Below are a few photos of my set-up, complete with flashlights, islands, lightning bolts and mom and dad's front room.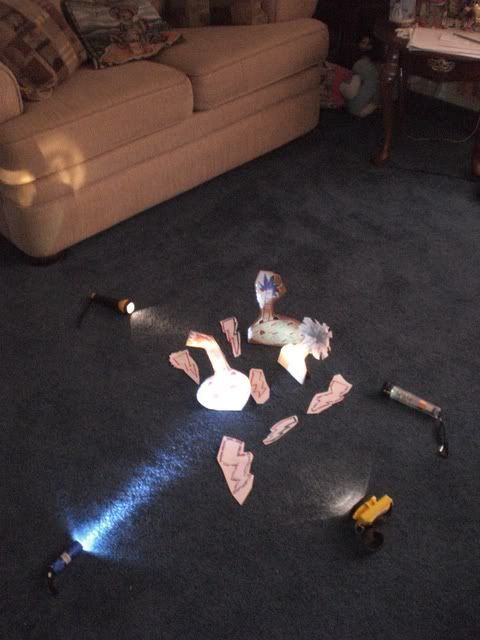 HEY! I've added a few videos on the upper right-hand side of this site. If for whatever reason they aren't working, just visit YouTube and search for "Jess Smiley" because it is my name. What an exhausting day! Time to get back to sawing logs...