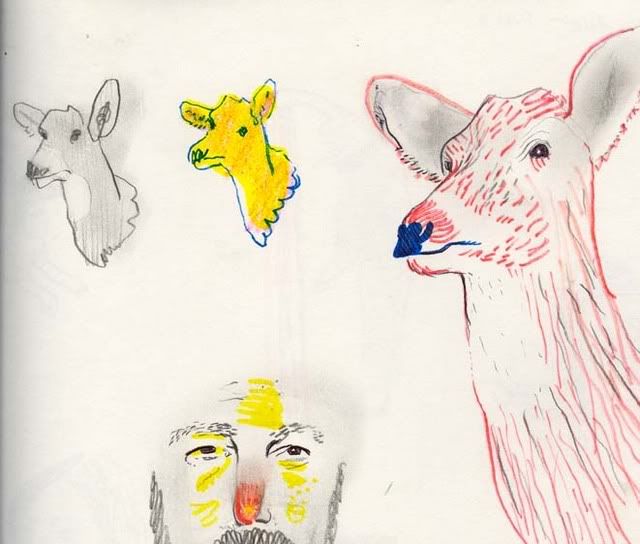 I'm finding markers, pens and pencils so accessible right now and I've been trying to find out what they have to say to me.
I LOVE the way graphite reacts visually to maker! And the darkness of a pen line over graphite is so delicious! Mmm!
These are some of my latest experiments in the medium. I'm finding all sorts of things suddenly interesting to me that never quite caught my fancy before. Like deer. What's up with that?!!