Many of you out there in internetland seem to have it in your heads that I get scared during car washes. THIS IS A LIE. I am not now, nor have I ever been, afraid of car washes. Recently I was riding in the car with a friend that needed their car washed. I happened to have my camera with me and I asked them to take some photos of me during the car wash, to catalogue just how unafraid I was. Here, you can plainly see that I am NOT afraid of car washes: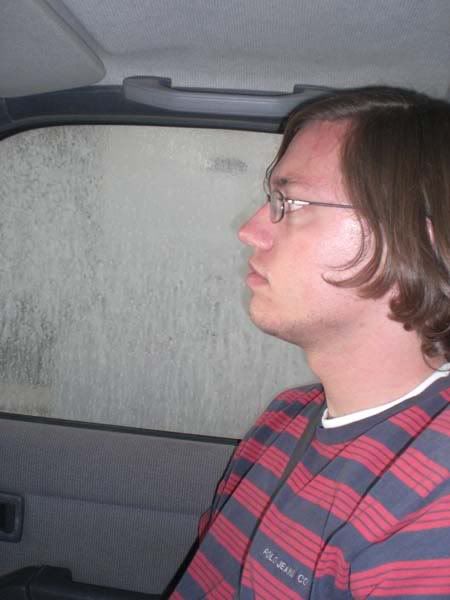 In fact, I am so absolutely FEARLESS when it comes to car washes, that I get BORED. That's right: BORED! I mean, I practically fell asleep during the rinse!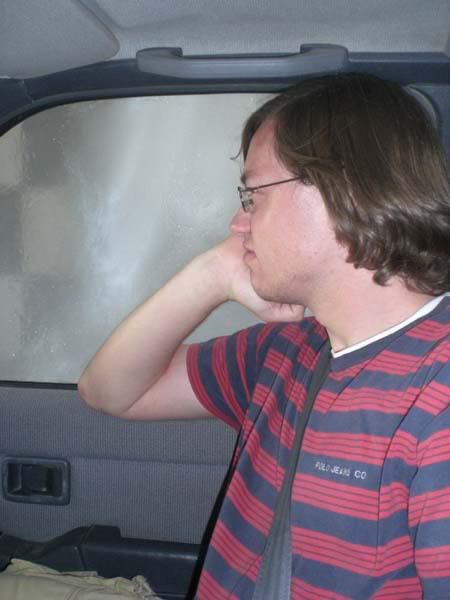 Spread the word, my friends: Jess Smiley is NOT afraid of car washes!