The Helm Gallery
is auctioning off a brand-new drawing by yours truly (me)!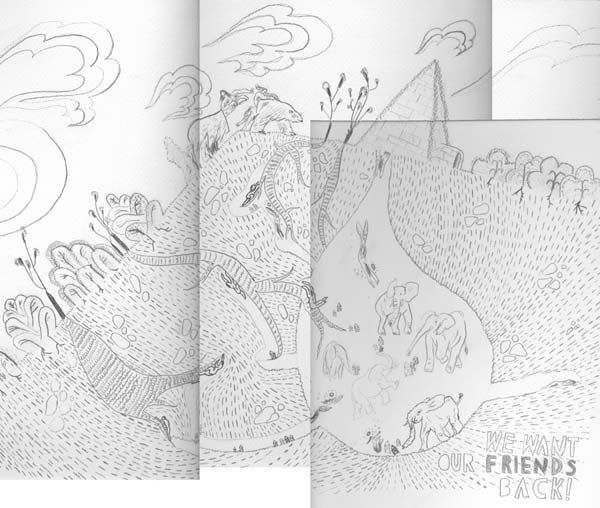 "We Want Our Friends Back" is an introductory drawing to a series of big images that will be completed by the end of this year.
This drawing (rendered in pencil and pen) is 11x14" and will be included in The Helm Gallery's
"Kindness of Strangers"
show, running from September 20 - October 10. This will be the gallery's first show and all pieces in the show will be auctioned off as part of a fund-raiser for the gallery.
One of my all-time favourite artists,
Eric Shaw
, will have some work in the show, as well as pieces by Jen Tong, Stephanie Toppin, and ghostpatrol.