You're in a pinch. You have to draw a self-portrait for class, but you suck at drawing and its due tomorrow. No problem! Just have Rob or Gheybin draw you!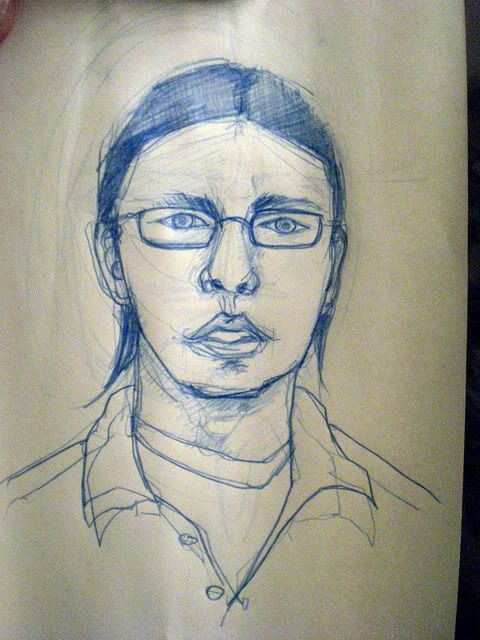 Gheybin
drew this while we all waited in the hotel lobby.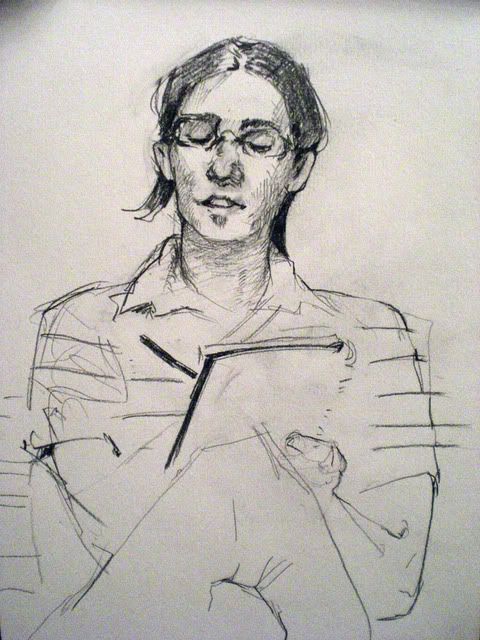 Rob
is a copy-cat and has to do everything Gheybin does. So he drew me in the lobby, too. I think I tried drawing Gheybin, but its probably suck.