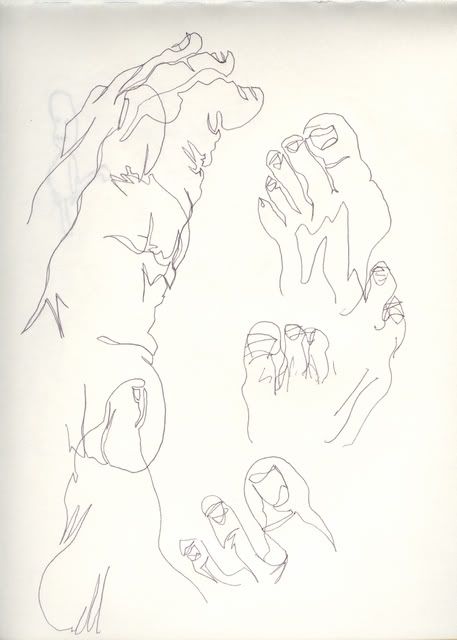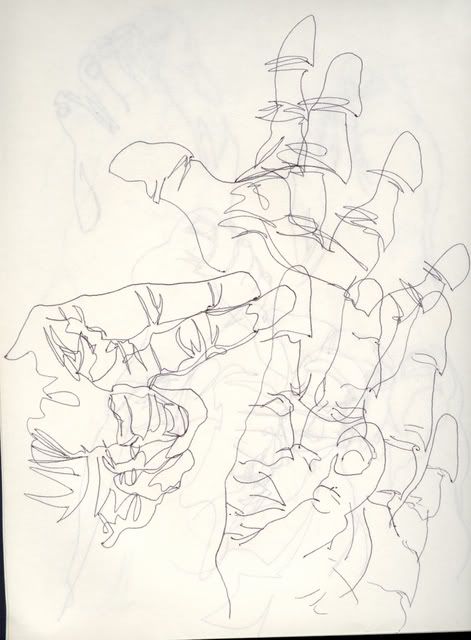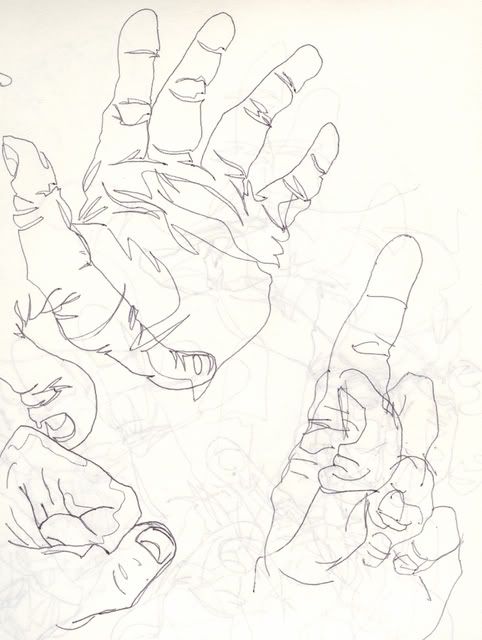 March 10, 2007
A friend of mine introduced to me to the ever-entertaining continuous contour line drawing, where you set your pen down and draw an image using a continuous line, lifting your pen only when finished with the drawing. I used my own ugly feet and hands as reference, and made some continuous contour drawings. I'm working on a project now where I'm incorporating bold lines with more wispy, delicate continuous line work.
But wait! That's not all! Here are some drawings I did for a recent experiment in Cubism. The drawings turned out loads better than the final painting (which is uber-sad, because the drawings are mediocre at best), but I'm hoping to retouch the painting later on sometime.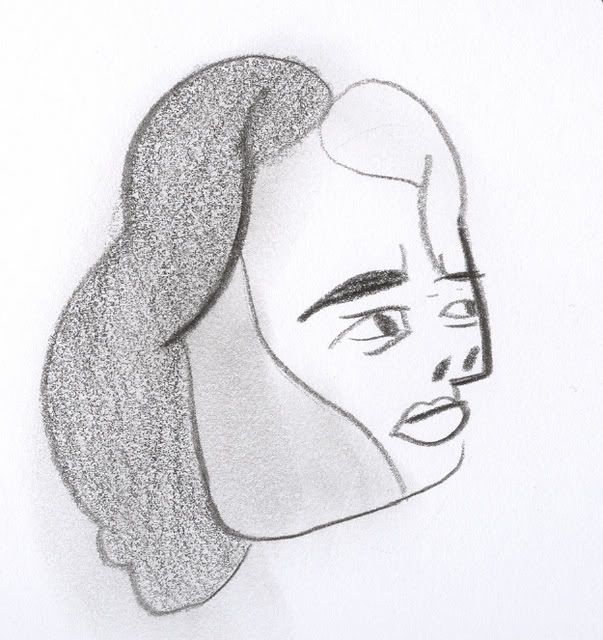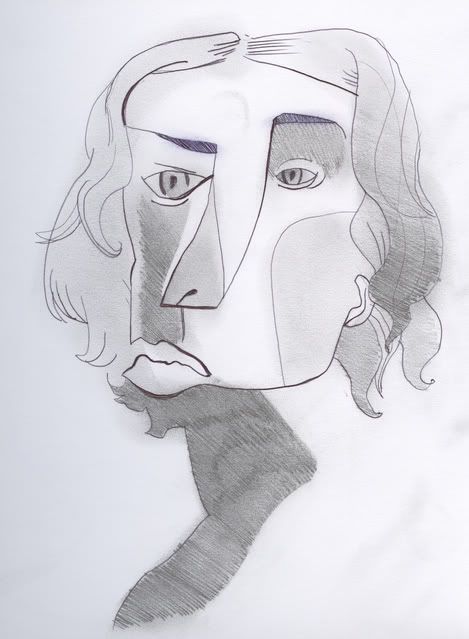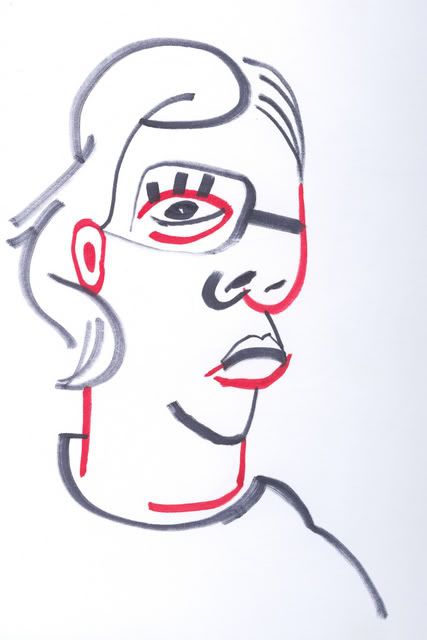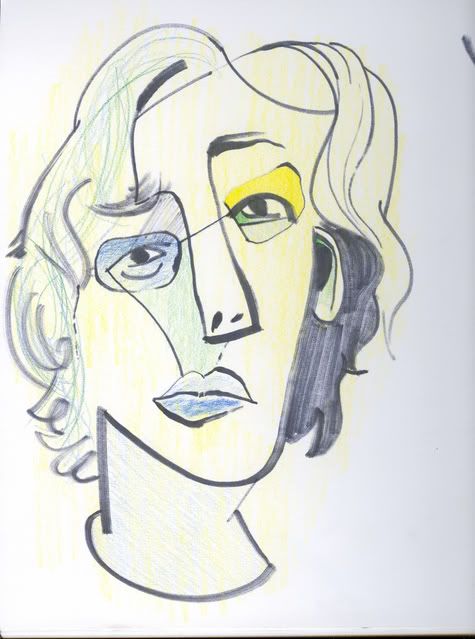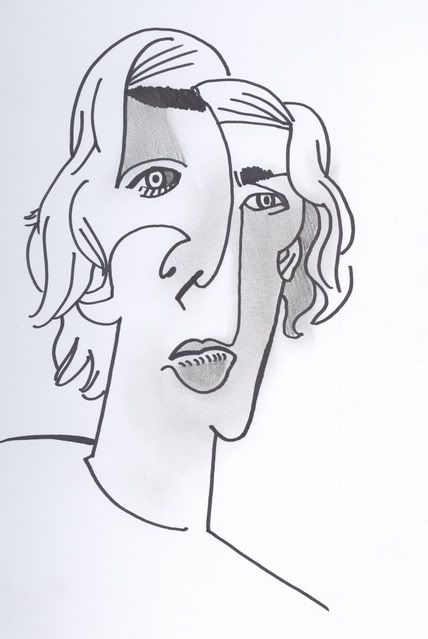 Socks: Not wearing any!
Pulled: Armpit muscle