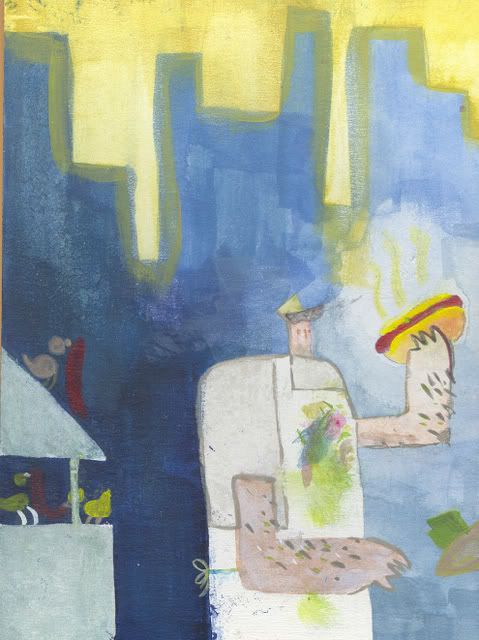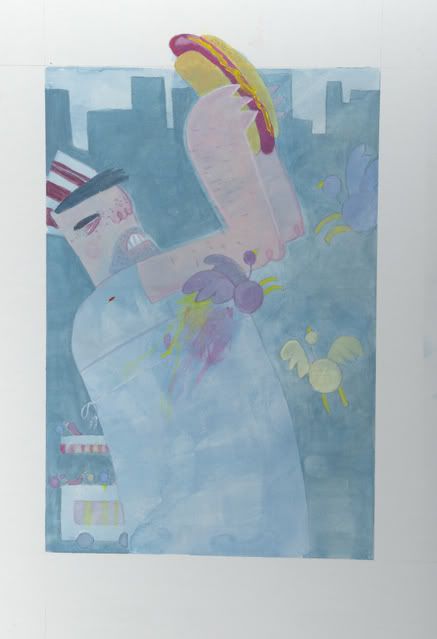 I suck at painting. Fortunately, I have teachers that are really willing to help figure out what's wrong with what I'm doing and give me another chance...and another...and another...
The assignment was to paint a scene in a city involving one person and at least one animal. I decided to paint a hot dog vendor with pigeons eating up his stash of wares. The top painting is my first attempt. Generally, the class didn't think the design was too hot and they didn't like that they couldn't see the guy's face. The focal point was the hot dog, and I thought it read pretty well, but I took their comments and re-worked the whole thing. New design, new colours, new composition...The sucky scan on the bottom is the final piece. Probably a somewhat okay painting, which is a HUGE step up for me. I've gone from bad to somewhat okay. I think.
These are both pretty tiny paintings. They are 5 x 7" and painted in acrylic on illustration board.