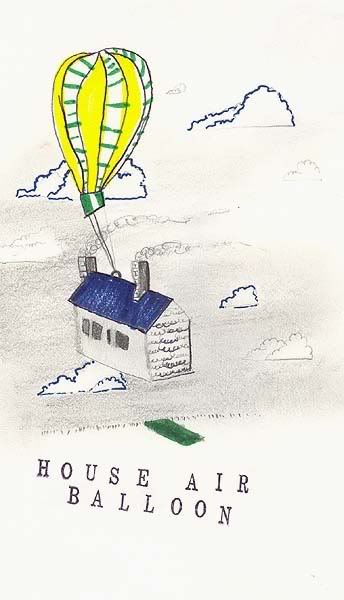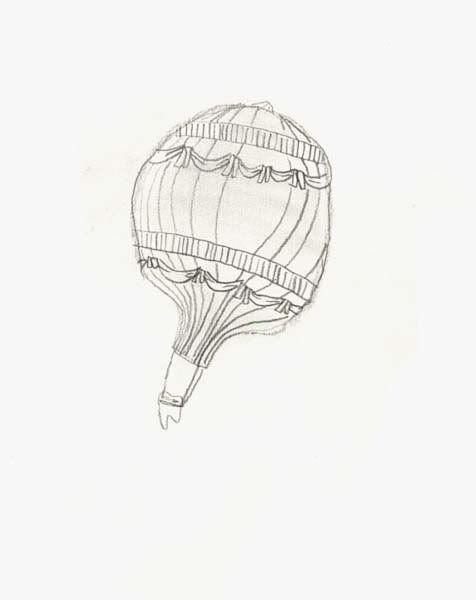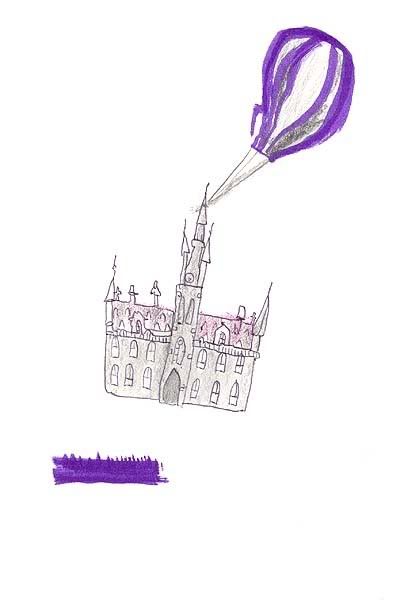 Happy 50th Blog!
Hooray
! If that isn't reason enough for you to celebrate, chew on this...
I just finished another sketchbook and have started on a 50 page, 100 lb sketchbook, with a slippery green cover. It sucks, because I have lots to write and several tricks to play on paper, but it's such a nice sketchbook. I'm going to hate ruining it.
Hot air balloons have such a fascinating history! I have a hunch that more balloon-oriented motifs are destined to drift into my sketchbook pages. These drawings are part of a new fascination with the air crafts.
Also, I'm giving away drawings on
my myspace page
. If you are part of the myspace cult (tee-hee), then you can check out
http://www.myspace.com/glasshopper
, where I've posted most of the work you see on this site and more. Check out my Top Friends List and figure out what the theme is. At the end of the week I'll mail a drawing of mine to a contestant picked at random.