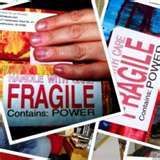 Today I ordered my Priority Box from
Franck de Las Mercedes
. I came across an article on the project in Artist's Magazine. I went to his website and sent an email.
He gets so many requests, there is a 4-8 week waiting period! Wow! I asked him how many hours he spends every day on the boxes alone. Anyway, the project is funded by the artist and by people like us who buy his shirts and artwork. If you'd like to get your own delivery of Peace or Hope, I'd recommend checking out his
site
.
Here is a description of the project as Franck puts it:
"The Priority Boxes" A global art series.

What would you do if you suddenly received a box via mail, labeled "FRAGILE: Contains Peace"? How would you use it? Would you give it to someone else? Would you sell it? Would you just throw it away?
Such a box is exactly what painter Franck de Las Mercedes has been sending since May of 2006 to anyone who asks him, anywhere in the world, for free.
"The Priority Boxes" project is a public art series that seeks to provoke thought, to make people reconsider their ability to influence change, communicate through art and make art accessible to people from all walks of life.
Each box is the canvas for a unique abstract painting and is dedicated with a "Fragile:" message. The project which started as an initiative to promote peace quickly evolved in to art movement with boxes containing a wide spectrum of emotions and abstract attributes such as Freedom, Love and Justice.
By using a box format painted on the outside, sent by mail, Franck aims to have people interact with a work of art, from the person requesting one, to the very first change of hands at the post office, all the way to its receiver. By holding and observing one, the recipient can consider what the box suggests it contains, realize the fragility of what they are holding, and in that relation become aware or activate their ability to take action and influence change. The boxes must be free, in order to reinforce and remind us that things like peace and hope are not only free but also a priority.
The series is is funded by the artist, art sales and commissions, contributions by recipietns and people who sponsor the boxes by purchasing "
Handle with Care
" T-shirts.