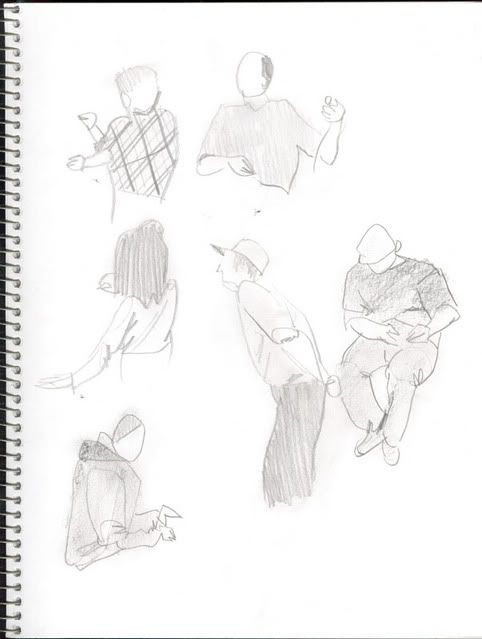 More drawings from my sketchbook! Hooray!
I spent about a minute on each of these. I love trying to get different textures out of the pencil, and making the drawing compliment what the subject really is.
My favourite is the second from the top: folks handing things out, reaching, grabbing. Heck--I'll post it twice!